Buildings are usually huge with many levels or floors. Cleaning and maintaining them is never an easy task for anyone and also is an enormous responsibility. The cross sections increase the surface area of the building and taking care of each of them requires a contractor that has the strength, training, experience and expertise to fulfill the job. Settling for anyone else is just a waste of money.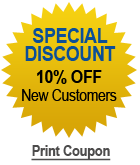 Your search for such a cleaning contractor in Cape Cod is over. A+ Cleaning Services is a reputed name in the cleaning industry with a large number of certified expert professionals who will maintain, restore and clean your buildings on a regular basis.
We Clean All Types of Buildings
A building can be a hotel, office space, residential space, factory or a shopping cum commercial center and we service all regardless of their types in the vicinity of Cape Cod. Stay assured that we will devote ourselves to the upkeep and cleanliness of your:
Floors
Drainage Systems
Bathrooms
Carpets
Tiles
Wallpapers
Stairs
Elevators and Escalators
Our services will scrub away and fix any crumbling and dirt ridden areas of your building.
Our Exemplary Services
A+ Cleaning Services has the best services that are ideal for the maintenance and purity of your buildings. We have trained professionals who do their job with immense skill, quick wits and fast pace in the following areas:
Floor Renewal and upkeep: We clean your carpets, tiled floors and walls of corridors and elevators that suffer most abrasion because of frequent usage. Our innovative formula, Scotchguard protection makes carpets dust, oil and water repellant on application. Do not forget to avail this service.
Janitorial services: You can opt for our daily, weekly and bimonthly janitorial services to sweep your floors, staircases and keep lobbies areas clean.
Disinfestations and Deodorization: What is the point of having a clean home and offices if the building's common space is unsanitary and can become breeding grounds of insects, vermin, bacteria and viruses? Ensure the sanctity of the spaces you spend most of your time in by availing of disinfestations services done by A+ Cleaning Services. What's more, after we are done with our services your building will be fragrant with a pleasant smell!
Window Cleaning: Windows are easy to stain and get mucky after rains, storms or strong winds in Cape Cod. A+ Cleaning Services is so adept at cleaning windows that they become as good as transparent.
We are Flexible!
A+ Cleaning Services are flexible about a lot of things. You can feel free to consult us regarding any cleaning requirements and we are sure to have a custom solution for you. Wait no more and get a free consultancy and estimate from us. We will clean your spaces whenever you want them, aiming to cause minimal discomfort to you.
Contact us at any time any day on 508-771-1788 or 877-841-1788 to schedule an appointment with us. We even provide an attractive 10% discount to our first time customers as a measure of goodwill.