Commercial Cleaning can be a daunting job as the spaces to clean are much larger that a home. The frequent use of commercial spaces, larger traffic and the commercial set up leads to a lot of wear and tear. A+ Cleaning Services is well-equipped with state of the art equipment and houses certified, trained and uniformed professionals to deal with all commercial cleaning jobs.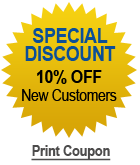 Our Commercial Cleaning Services
Our clients in Cape Cod range from supermarkets, schools, motels, banks, gyms, to nursing homes, car dealerships and day care centers. There is a wide array of services we offer for cleaning your official and industrial spaces such as the ones listed below.
Our staff can clean your spaces on a monthly, weekly and daily basis, as per your requirements. The janitorial services we offer include:

Floor waxing
Rug shampooing
Furniture Cleaning
Vacuuming
Window Cleaning
Floor cleaning
Carpet and Rug Repair and Cleaning
The carpets in commercial spaces add to the grandeur of a company. However, these can get spoilt due to regular trampling and more than usual wear and tear. We clean, maintain and repair carpets, lengthening their durability. We offer traditional as well as green carpet cleaning services.
If your office gets faces leakage problems because of burst pipes, floods or over-flowing gutters, A+ Cleaning Services are the ones to come to. We have experience as well as the skill to quickly control such situations
We are skilled at cleaning debris from a lot of factories and commercial spaces. We clear construction dust, saw dust, stucco, paint, etc.
Cleaning upholstery is different from cleaning carpets as the fabric and their make is different. We are the most skilled experts for cleaning upholstery at Cape Cod. Your sofas, curtains and plush chairs will look new, last long and any stains will be removed easily if you employ us.
Imagine having carpets and furniture that hardly catch any dust! This apparent impossibility is now a reality with Scotchguard protection. We have a unique formula to protect your carpets and sofa that is especially apt for commercial use. This treatment will keep your valuable furniture and carpets dust, grime and water free.
A stinking office or a factory can harm your reputation and discredit relations with clients and cause employees to quit. Now you can avoid this! We deodorize your furniture and wares so as to control their natural odors as well as eradicate other malodors that develop over time.
Many people who frequent official and industrial spaces can become carriers of infections, latent bacteria and viruses. A+ Cleaning Services of Cape Cod can disinfect your grounds and spaces and spare you this worry. Help yourself, your clients, and your employees lead a safer and healthier life.
Getting your commercial spaces cleaned is a big responsibility!
A+ Cleaning Services
takes care of all your equipment and assets by handling them delicately and providing services with precision. You can trust our trained professionals who possess the necessary skills and are friendly and cooperative. We deliver our services well and on time.