A good wine always fetches that extra compliment from customers, but even a few droplets of its spill can stain your tiles, carpets, tables, upholstery and walls. Restaurant and bars are the most likely places to have food and drink stains. But, do not worry restaurant and bar owners! A+ Cleaning Services takes care of your investments by maintaining and restoring them to a completely clean state.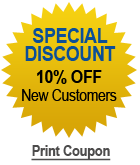 OH! The Mess after a Long Night!
Bars and diners are a favorite hang-out for friends and families after a tough day. Customers loosen themselves and enjoy the music, food and drinks. An overflowing restaurant full of chatter and laughs is always a happening restaurant. But, our restaurant and bar owners on Cape Cod know how this fun also inevitably invites carelessness and how their customers can stumble, drop drinks and food in their lively stupor.
A+ Cleaning Services can undo the mess caused after such a long night with our various services that extend the longevity of your furniture and place.
Our Restaurant and Bar Cleaning Services
From cleaning messed up bar tables to obnoxiously malodorous bathrooms, A+ Cleaning Services have every cleaning solution for your joint. We are the best deal at Cape Cod because we offer all the services a restaurant owner needs:
Janitorial Services: Even though we recommend you to employ our janitorial services individually and on a daily basis, you can also get your kitchens, bars and dining areas cleaned weekly or bimonthly.
Disinfestation: Disinfest the confines of your eateries and bar such that no fungal growth or pest can threaten your status. We will ensure that your restaurant is as clean as a well-kept household kitchen.
Carpet Cleaning and Repair: People go crazy drinking and can spoil your plush carpets with food and alcohol. The carpets can then become weak and develop tears. We not only clean and repair these carpets, but also provide Scotchguard protection that makes them dust, water and oil repellant.
Construction Cleanup: You do not have to worry about cleaning up after an addition or a partition in your restaurant, a new bar installation or getting classy windows to replace broken walls. Cape Cod's best A+ Cleaning Services can clean it up for you, removing all gravel and dust from every corner of your restaurant.
Damage Control
Bars and kitchens are highly susceptible to fires, because of displays of creating flames with alcohol on bar tables and glasses. The kitchen is also constantly put to use and any inflammable material can cause serious damage. If any damage is to occur to your restaurant and bar, we are able to restore most of the damage. We can refurbish furniture, floors and carpets.
Similarly, water is one of the primary ingredients of food and beverages. Soggy walls, loosened carpets and floors are a disgrace to a premium restaurant and can destroy a dining experience. Cape Cod's A+ Cleaning Services will dry out any flooded parts and recuperate any damage.
Our expert professionals that are certified and uniformed can add to your restaurant's and bar's brand value. We provide service 24x7 according to your convenience.