Cleanliness begins at home! Only when your homes, residential buildings, offices and commercial spaces are kept clean, can you expect the environment to stay clean. However, not all of us are fortunate enough with ample of time at hand to keep our homes, buildings and offices clean always. Here's where janitorial services play a significant role.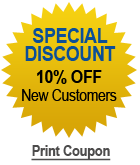 Janitorial Cleaning From A+ Cleaning Services
A+ Cleaning Services offers you Janitorial Cleaning on Cape Cod to ensure a clean living environment and cleaner surroundings. We provide you with professional janitors on a daily, weekly, bi-monthly or monthly basis as per your requirements. Our janitors conduct a thorough cleaning job in your spaces to ensure a pleasant and impressively clean environment.
A+ Cleaning Services takes care of the following areas by providing Janitorial Cleaning services on Cape Cod:
Offices
Educational Institutions
Hospitals
Nursing Homes
Malls
Supermarkets
Shopping Centers
Commercial Stores
Retail Stores
Boats
Restaurants
Motels
Banks
Gyms
Day Care Centers
Religious Institutions
Apartment Buildings
Government Offices
Manufacturing Units
With our professional janitorial cleaning services, you can ensure that your spaces will remain 100% clean and well maintained at all times.
Janitorial Cleaning Services Provided on Cape Cod
Is there a particular janitorial task you are looking for someone to perform? At A+ Cleaning Services, we understand that different spaces, based on their functionality, will have different janitorial needs. Therefore, we provide a vast range of janitorial cleaning services to ensure that we cover every area of your space and keep it clean.
Our janitorial services at A+ Cleaning Services include:
Vacuuming
Floor Cleaning
Floor Waxing
Cleaning Bathrooms
Window Cleaning
Wall Cleaning
Rug Shampooing
Furniture Cleaning
Maintaining Cleanliness & Hygiene with A+ Cleaning Services on Cape Cod
A clean environment is a healthy environment. It is easy to impress your business delegates with a clean office. It is easy to please your guests with a clean and beautiful home. It is also easy to give your employees a pleasant work environment with a clean work space.
However, when you make sure that the cleanliness of your spaces is well maintained by hiring janitorial services, you also provide for a healthy environment. Not only are your spaces thoroughly cleaned to eliminate dust, odors and stains, but, the products and equipments used by janitors to perform their cleaning tasks also get rid of bacteria, viruses and other disease causing germs. Less or no exposure to these germs is beneficial to maintain a productive work environment.
Prioritizing the cleanliness of your spaces by hiring a janitorial service is sure to go a long way in keeping your environment clean. When you hire
A+ Cleaning Services
, you entrust the safety and cleanliness in the hands of our professionals who will never let you down. Our impressive business practices will make sure you experience 100% customer satisfaction with clean and healthy surroundings