A fire is one of the most devastating calamites that can hit your homes or business. It burns and scars everything in its way. It can be very destructive and cause a lot of damage according to its magnitude. A+ Cleaning Services aids in restoring fire damage as well as cleaning up after it.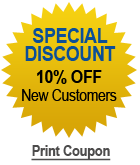 Cape Cod's brave firemen can reduce a fire to nothing and rescue any member stuck in it. However, what follows is also very challenging. Removing debris and remnants of construction that could have fallen over require a lot of experience and effort.
The Danger and Damage after a Fire
A fire can loosen up construction beams and topple machinery and furniture from their place. A fire also catalyses many chemical reactions which lead to the release of harmful toxins. A+ Cleaning Services systematically removes this debris and gets rid of these toxins and their sources.
Most of the debris is very heavy in weight and pulling all of it out safely can be quite a challenge task, but not for the certified and trained professionals of A+ Cleaning Services. We clear burnt places of all charred and broken remains, making sure that if anything can be restored, it is saved.
Restoration Work
Our restoration work is of premium quality and we can undo many kinds of damages, such as:
Removal, cleaning and repair of carpets
Fixing up of tiles, their installation, scraping, stripping and waxing
Upholstery cleanup and repair
Window clean-up and repair
Water damage control and restoration after firemen finish up
Such restoration work can save you a lot of trouble and you will be surprised by the many things we can revive for you.
Commercial and Household Post Fire Damage Cleanup Services
A+ Cleaning Services is one of Cape Cod's few companies that can help you recover from fire damage in commercial as well as household buildings. The fact that we can even handle the charred damage in small homes helps us deal with small difficult spaces even in large factories, offices and warehouses.
Cleaning up factories and warehouses is a very tricky job as they can contain a variety of goods and materials that were damaged by fire. A burnt computer or any equipment needs to be handled with care as it can prove to be toxic. A lot of spaces can even have concentrations of Carbon monoxide that is fatal to any oxygen breathing creature.
It is hence, very essential that you handover the responsibility to someone trained and experienced and Cape Cod's A+ Cleaning Services is just perfect for that.
Our Contingency Help Lines
We have two numbers, 08-771-1788 and 877-841-1788 that you can reach at any time of the day throughout the year. A fire is unpredictable and can occur due to short-circuits, inflammable materials, dry-wood rubbing or even friction between chemicals like magnesium.
We understand the damage that fire leaves behind. We cannot fix everything, but we can do our best to preserve what can be preserved and restore what can be restored.