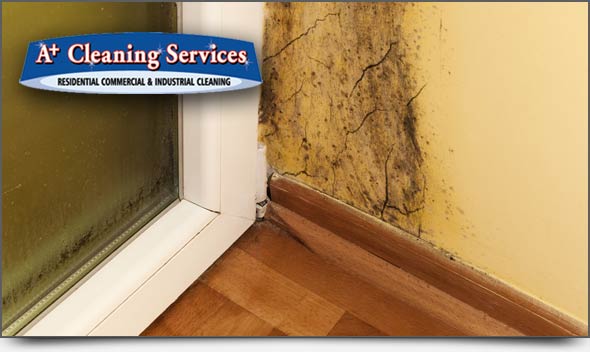 Molds can grow and thrive in dark, moist and nutrient rich places. The interiors of buildings and the materials used in their construction when moist are ideal for mold growth. A mold can eat away the things it grows on leading to crumbling walls and floors, damaged carpets, weak pipes and cracking tiles.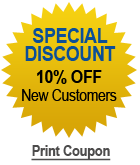 Cape Cod is a moist place, owing to the sea that surrounds it from all sides. This makes mold growth a prevalent worry among folks. Do not fret! A+ Cleaning Services provides for removal of mold and disinfestations of the areas that molds grow on.
Health Hazards of Molds
Molds are biologically and taxonomically placed in the category of fungus that grow out of spores that are suspended in the air. The likelihood of molds developing relies on the concentration of spores in the air, humidity and the platform the spores use.
The following are the most common risks that mold growths pose:
Respiratory problems like nose, throat and sinus congestion, bronchitis, allergic and asthmatic reactions.
Eye and skin irritation.
Sneezing and wheezing.
Headache.
Fungal infections.
Due to such serious implications that molds pose on human health, A+ Cleaning Services beseech the residents of Cape Cod to seek our professionals to get molds removed from their homes and offices.
The Valuables Molds Can Infest On
Spores are always present in the air and settle on anything which provides them with nutrition, moisture and darkness.
The few items in your home and office that can become thriving grounds and which A+ Cleaning Services can clean for you are:
Carpets and Rugs
Bathroom floors
Walls
Furniture
Fabrics of curtain, sofas, beds, etc.
Interiors of buildings
Methods Employed for Mold Removal on Cape Cod
Although ventilation and sunlight are natural remedies, more often than not molds tend to become dormant or new spores can settle again.
Professional methods to clean molds include:
Dry fog can be released into a room to kill molds and prevent their further growth
Use of UV light, ozone and other chemical fungicides
Dry ice, soda and media blasting can remove molds from the infested wood and construction materials
High Efficiency Particulate Air (HEPA) vacuum can suck molds and pores out
Use of a damp cloth and detergent to wash away molds, making sure that the treated area is dry after the cleaning procedure.
We can also help you prevent mold growths by cleaning and fixing drainage, tiles, air conditioning machines and carpets.
A+ Cleaning Services houses Cape Cod's finest professionals who are trained certified and uniformed to remove molds and even repair the fabrics, upholstery and carpets damaged by molds.  Hire us and be assured that we will eradicate molds from every nook and cranny of your residential and commercial spaces.
Now you know how dangerous molds can be. They have a peculiar smell and you should not delay whenever you catch a whiff of them. These molds not only infest and breed diseases but also make a sorry sight of your homes and offices. Call
A+ Cleaning Services
anytime as we are available 24x7!