Is the soot and exhaust from your heating system bothering you?
Has the nearby fire filled your property with dense smoke?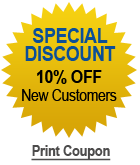 Fires are traumatic to experience. Whether it's a kitchen smoke puff or an electric fire that damaged a corner of your workplace or home, you must have ended it promptly by using a fire extinguisher.  But, smoke is very stubborn and spreads rapidly before you extinguish it completely.
To worsen you problems, smoke leaves behind terrible damage which can be a nightmare to clean up. A huge fire that lasted for not more than fifteen minutes can also fill up nearby residential and commercial properties with smoke. Another worst aspect of smoke is its irritating odor that fills up all the spaces and everything it comes in contact with.
Restoring homes and workplaces after fire damages can be extremely stressful. Besides, trying to clean it up on your own, without the use of proper masks and gloves will be very hazardous. If the smoke and soot is not tackled in a timely manner, the surrounding hard surfaces will soon get damaged due to the toxic chemicals in the soot. Besides, soot residues differ with the kind of matter burnt.
Whatever kind of soot residue is adhered to your property's hard surfaces, A+ Cleaning Services is right here on Cape Cod to get you immediate relief from smoke and soot damage. We have professional staff handling smoke and soot cleaning for residential and commercial properties.
Soot Cleaning Services
Our soot and smoke cleaning services begin with a careful assessment of the damaged property. Once our experts determine the degree of damage to your property, a restoration plan is implemented.
Our technicians will first seal off all other areas that are unaffected by the smoke and soot. They will ensure that all your personal belongings in the affected area are transferred to a secured location. They will also take care of all the surrounding mess. All your carpets and curtains will be cleaned up thoroughly. We treat all soot residues differently. At Cape Cod soot cleaning services, we make use of industrial soot removing chemicals for a quicker effect.
Smoke Cleaning Services
Smoke odor is another frustrating element that is hard to get rid of. The odor often remains for a long time polluting the indoor air quality. It persists in all furnishings as well as in clothes and carpets. Our services will help you to completely get rid of the smoky odor. We use chemicals that act on minute smoke molecules to break them up, thus eliminating the odor completely.
In case of extreme devastation we also offer reconstruction and repair services. Your heavily damaged items will be scrutinized for structural integrity. We have the right tools to bring them back to use.
A disastrous fire event does not deliver prior notice and can occur at absolutely any time. Our experts at
A+ Cleaning Services
are available
24 hours a day to take care of all your emergency needs. Our advance equipment and years of experience will help you to restore your property back to its original condition.